The Skyjet Series
BUILT FOR SPEED.
CRAFTED TO EXHILARATE.
INTRODUCING THE ALL-NEW VALERIAN SKYJET: A SLEEK, SINGLE-SEAT PURSUIT CRAFT POWERED BY CLEAN FUEL-CELL TECHNOLOGY. A TRAILBLAZER IN EVERY WAY, THE SKYJET IS THE FUTURE OF SPACE TRAVEL.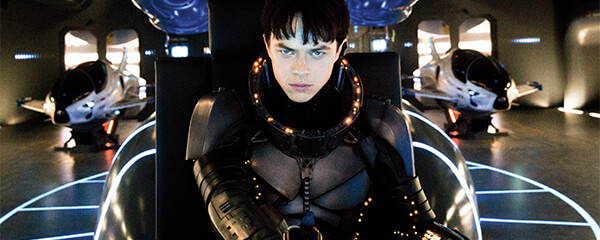 THE SKYJET SERIES
THE FLAGSHIP SKYJET. COMING IN 2740.
The Valerian SKYJET. A collaboration between Lexus and Luc Besson's team for the sci-fi adventure, Valerian and the City of a Thousand Planets.
Powered by a compact fuel-cell capsule, the Valerian SKYJET is a pioneer in the use of clean, rechargeable, and renewable energy.
Bold and unmistakable, the Valerian SKYJET's signature spindle grille is inspired by the Lexus LF-SA Concept car.

Built for agility and nimble flight in close quarters, the Valerian SKYJET can achieve a top speed of 1,800 km/h.
Made with a military-grade metal alloy, the lightweight exterior shell is capable of withstanding blasts and attacks from alien technologies.

The interior of the pursuit craft is inspired by our latest developments in artificial intelligence, and our Human Machine Interface (HMI) technology.
The Valerian SKYJET: THE REVEAL

Catch a first look at the SKYJET in action.

The Valerian SKYJET: AVAILABLE IN 2740

Get ready for the flagship SKYJET.

TEASER TRAILER

Watch the Valerian SKYJET in pursuit.

FINAL TRAILER

See the Valerian SKYJET in its cinematic debut in Luc Besson's Valerian and the City of a Thousand Planets.